Video: Technique Series #09: Bench Chisels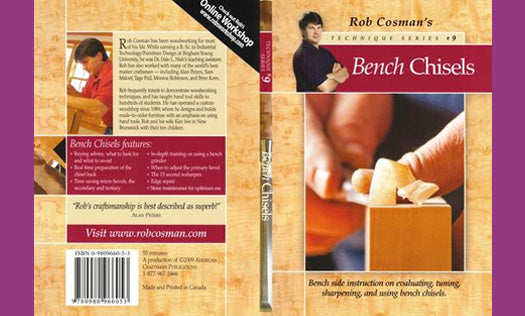 Gallery
Full Description
Customer Reviews
KITs
This video provides you with bench-side instruction on sharpening and using bench chisels. Chisels are such a fundamental and useful tool and yet when not properly sharpened they are useless and dangerous. Rob covers all the important stuff, from knowing what to buy, how to prepare the back, how to properly grind the bevel, and how to hone to sharp in under 20 seconds. There are working tips on marking gauges, mallets and alternative sharpening stones. 
Running Time: 59 minutes

Available as a DVD or as on demand streaming
Customer Reviews
Write a Review
Ask a Question
12/19/2020
Joel B.

United States
Awesome Product
Love Rob's videos. He always takes the time to explain everything he does. It makes the videos long but that is what also makes them great.