Router Bit: Core Box, 1/4 inch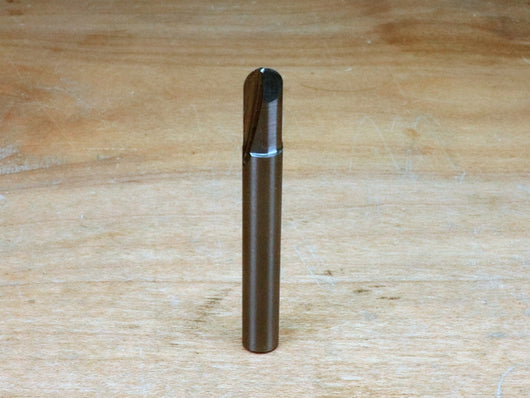 Gallery
Full Description
Customer Reviews
KITs
A Core Box, also called a Round Nose, profile router bit is the perfect shape for cutting the groove to accept a dowel for my Woodhinge. 
Its important to use a high quality, well made, router bit when making my wooden hinges.  The round profile must be clean and have a perfect radius to properly mate to the dowel.  After years of trial and error, I found Whiteside router bits to be the best bits for making my woodhinge, and I recommend them to you. 
This American made router bit is made from solid carbide which is precision ground for proper balance, even at high RPMs.   Designed with high hook and relief angles for better chip ejection giving them superior edge quality.
Router Bit Geometry:
1/4 inch shank
1/4 inch cutting diameter
1/2 cutting length
2 inch overall length