Cosmanized WoodRiver Marking Gauge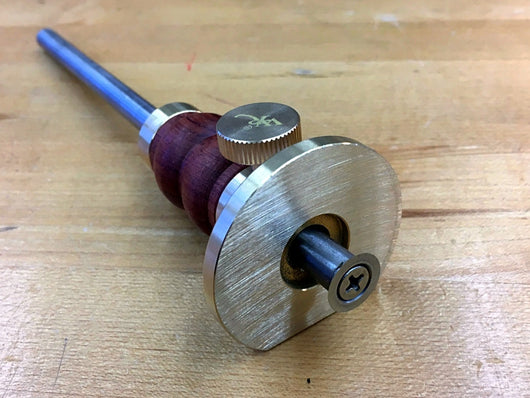 Gallery
Full Description
Customer Reviews
KITs
The second most important tool in cutting dovetails is your marking gauge.  I tweak the WoodRiver marking gauge to "Cosmanize" it.
We shape and sharpen the blade to cut a crisp base line.

We cut a flat spot on the head to prevent it from rolling off your bench.

We recess the head to protect the blade when not in use.

We flatten the tool face for accurate registration on the wood.

Will accept my mortise gauge attachment.

Comes standard with the 7/16" diameter cutter head.  

Extra cutter heads, with and without rods, are available in 3/8", 7/16", 1/2", and 5/8" diameters.

Click HERE to go to the marking gauge cutter head product page.