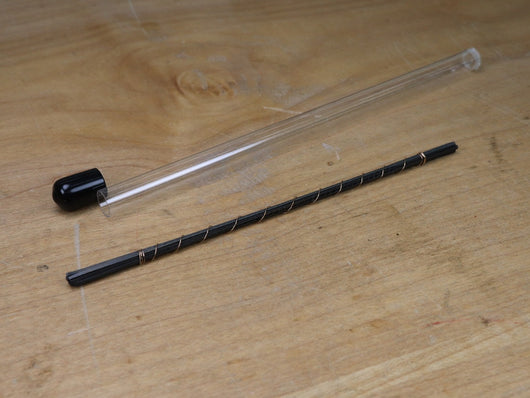 Gallery
Full Description
Customer Reviews
A fret saw is only as good as the blades you use.  I prefer a 12 point skip tooth blade for my fret saw.
A skip toothed blade is similar to a standard toothed blade, except that every other tooth is missing. This makes the space (gullet) between teeth is much wider than standard blades which allows the skip-toothed blade to hold and clear a lot more sawdust allowing the blade to cut faster.and stay cooler than standard blades.
Our blades come in a handy clear plastic storage tube so you have a nice place to keep your blades organized. Each pack includes twelve (12) blades.