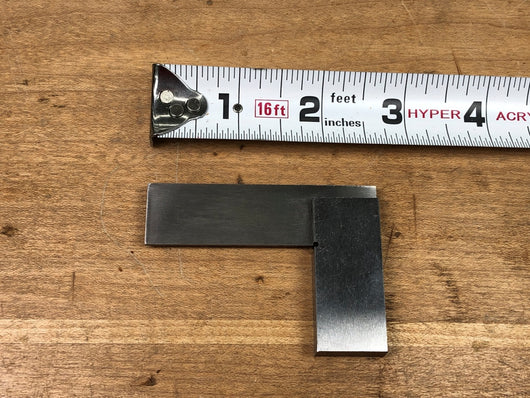 Gallery
Full Description
Customer Reviews
I "discovered" PEC tools of California and was so impressed I bought some of their stuff to put it to the test of daily use.  I am still impressed and I now recommend PEC's premium line of solid squares.
PEC's  Solid squares are just that - solid metal, no moving parts, and VERY accurate.  I have and use several different sizes of solid squares in order to match the square to the job at hand; the price of these squares permits this luxury! 
2 inch long blade.

Made from high quality harden tool steel.

Has true right angles; both inside and out.

Beams and blades are precision ground and hardened.

Length of blade is measured from inner edge of beam to the end of the blade.